RAR

Goals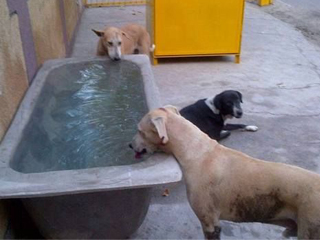 Rescue, rehabilitation and veterinary care of sick, injured and abused domestic animals.

Facilitate water tubs at specific locations for birds/animals during summer(to avoid bird migrations).

Distribute food to birds and animals in need.

Upholding and implementing the various laws related to animal welfare and rights.

Facilitating adoption/fostering of orphaned and abandoned animals.

Extrication, confiscation and release of wild animals in their natural habitat.

Counseling for cases of animal neglect and seizure in extreme cases.

Encouraging compassion towards animals and raising animal welfare awareness in public and young people through campaigns and training workshops.

Urging people to embrace a cruelty free lifestyle.